Product Development, Rx & OTC
Extensive Years of Industry Experience – Pharmaceutical, Dietary and Nutraceutical Formulations
Science Driven Organization
Pharmatech-LLC is a science driven organization focused in developing Rx & OTC products in the forms of liquids, semi-solids and topicals for either sample distribution or commercialization. We aim to succeed in every aspect of R&D, while complying with FDA requirements. Furthermore, we execute diligently on validating all products that are manufactured within our USA facility. Whether you need us to do a pilot batch for non-commercial use or for sale, we can meet your needs by offering a customized package for both product development and manufacturing under one location. One of our main focus points within our R&D Department is continuing to take on product development projects that are complex and potentially are offered under licensing/exclusivity agreements with long-term profit sustainability's.
Our organization continues to invest in resources in order to better serve our customers and we continue to add into our pipeline new and existing formulas. Moreover, we continue to offer new and existing formulas so that our customers can benefit in diversifying their product portfolio and further increase their sales, especially on niche products (NDA's/ANDA's/ OTC's).
Product Development, Rx & OTC Services
Below are some of our services we offer within Product Development, Rx & OTC:
Formulation Development Pilot Batches (Commercial or Non-Commercial)
Accelerated, Intermediate and Long-Term Stability Studies (ICH Guidelines)
Complete Release Testing for pilot and commercial size batches
Product Development for NDA's / ANDA's / OTC's
Product Development for Liquids, Solids & Topicals
Process Validations & Cleaning Validations
Protocols for execution
NDA & ANDA Submission Filings
6 Basic Steps for Successful Formulations
Discovery/Identification:
PharmaTech's sales and project management team works closely with customers from discovery, design, to formulation. Identifying the customer's need is the first step in providing added-value solutions.
Standard or Custom Formulation:
Once the product is identified, our formulators begin to work on developing an effective formula based on their industry experience.
Raw Material Testing:
Once samples are received in our facility, QA ensures all raw material conform on testing results.
Pilot Batches:
Once blending uniformity is achieved on the mix, product is ready to be transferred into Pharmatech's state-of-the-art stability chambers. All products vary in terms of the type of Stability Program needed for commercial release.
Blending Uniformity & Raw Material Vendor Qualifications:
Prior to placing the product samples into stability, Pharmatech performs adequate testing for both blending uniformity and raw material vendor qualifications to ensure the quality levels for both raw materials and finished products.
Stability Studies (Accelerated, Intermediate and Long-Term):
Pharmatech-LLC can perform internally Accelerated, Intermediate and Long-Term Stability. Below are the various parameters for Stability Programs in accordance to ICH Guidelines:
Accelerated Stability: 40 Degrees Celsius +- 2 Degrees Celsius / 75% RH +- 5% RH
Intermediate Stability: 30 Degrees Celsius +- 2 Degrees Celsius / 65% RH +- 5% RH
Long-Term Stability: 25 Degrees Celsius +- 2 Degrees Celsius / 60% RH +- 5% RH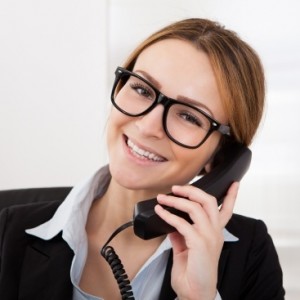 Get in Touch Now!
Contact us at sales@pharmatech-llc.com or 954.581.7881 to learn more about PharmaTech and our capabilities. We look forward to hearing from you and learning how we can help you with the development and commercialization of your products!