State-of-the-Art R&D Laboratory
State-of-the-Art Research and Development Laboratory
Our state-of-the-art laboratory gives us the capabilities of being able to support our manufacturing operations , especially for validating all products that we currently manufacture at our USA facility. Some of the types of testing that we conduct during the various phases of product development and manufacturing includes Identification & Assay, Content Uniformity, Dissolution, Disintegration, Stability Studies, Microbial Testing, Method Validations & Feasibility Studies, Specifications of API's & Excipients, Flavor and Color Testing, Residual Solvents, Drug Substance and Excipient Testing, Compatibility Studies and more.
Quality Control & Analytical Supporting Services
At PharmaTech LLC, one of our top priorities is delivering a quality turnkey service. Maintaining our own research and development laboratory allows us to offer quicker tunrarounds on both product development and manufacturing services. Moreover, all products are released with their appropriate certificate of analysis showing a variety of test results. In addition, we assure that all products manufactured within our facility are either in process to be validated or completely validated, meaning we do business being FDA compliant while implementing Current Good Manufacturing Practices. Below are some of the testing and equipments we have on hand at our FDA inspected and approved, Schedules 1-5 laboratory:
Raw Material Testing
Finished Product Testing
Assay
Content Uniformity
Dissolution and Disintegration
Uniformity of Dosage
PH
Microbial Testing
Nutritional Fact Testing
Other Product Testing
Optical Rotation
LOD
Distillation
PH
Chemical Solvent Residue
Sulfur Dioxide
Viscometer and Arsenic
Hardness Testing
Heavy Metals
Friability and Density Testing
Wet Chemistry Analysis
Wet chemistry analysis is used for quantitative chemical measurements, such as changes in colormetrics but often involves more quantitative chemical measurements using methods such as titrimetric. Many of these procedures provide valuable information that cannot be duplicated by modern instrumentation. PharmaTech LLC has equipment, knowledge and experience that enables us to provide different wet chemical analysis. This total commitment requires us to maintain an inventory of reagents, volumetric solutions, glassware and indicators.
Karl Fisher Titration
Residue on Ignition
PH (Acidity, Alkalinity)
Loss on Drying
Distillation
Arsenic
Heavy Metals
Concentration
Limit Test
Melting Range
Color Testing
Selenium
Osmolality
Chromatographic Purity
Sulfur Dioxide
Torch Tester
Thin Layer Chromatography
Viscometer
Conductivity
Identification
Residual Solvents
Compendia Testing
PharmaTech LLC perform s a vast array of compendia testing. These include:
USP/NF
EP
JP
BP
FCC
JPE
ACS
AOAC
AOCS
ASTM
Alternative methods to compendia procedures are frequently required. They can be supplied by our clients or their vendors. Many times we will develop new methods or perform cross validations.
Instrumental Analysis
Instrumental Analysis are used for a variety of tests ranging from measuring impurities in raw materials to the determination of purities in finished products. PharmaTech LLC is equipped with the necessary instrumentation to meet testing needs. Some of these are listed below:
HPLC
UV/VI
DAD
RID
Fluorescence
Dissolution Baths
GC (Automated Head Space Sampler, FID, TCD, ECD)
Atomic Absorption
UV-Vis Spectrophotometer
Infrared Absorption
Moisture (Karl Fisher Titration)
Total Organic Carbon
Tablet Hardness
Friability Tester
Density Tester
Hardness Tester
Balances
Microbial Services
STERILITY
Biological Indicator Testing
Environmental Monitoring
Airborne Particulates
Surface Testing
Viable and Non-Viable Airborne Microbes
Compressed Air Testing
Water Testing
Microbial Testing
Efficacy Testing
Total Plate Count
Yeast and Mold
Salmonella
E. Coli
S. Aureus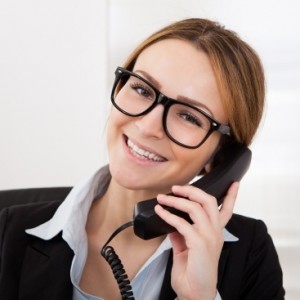 Get in Touch Now
Tell us what you need and we will respond to your query within 24h!